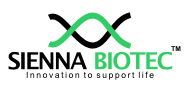 Board of Directors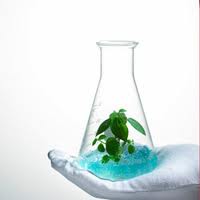 Sienna Biotec Pvt. Ltd. with a simple objective -facilitating the manufacture of complex API's,products for which complete vertical integration would help the business. We currently make APIs at 2 plants,including locations in Taiwan. Manufacturing and exporting of a wide range of bulk drugs and & raw materials like API such as Pregabalin, Gabapentin, Ondansetron HCL and Lacosamide are an important feature of our API business.
Every operational division at Sienna Biotec Pvt. Ltd. aims to achieve the right result over time by following the validated method. Every step of production process is carefully monitored & controlled. From the raw materials to the finished product stage, a quality verification system performs inspections of products, thanks to the sophisticated instrumentations like G.C WITH HEADSPACE, U.V, AUTO POLARIMETER, KARL FISCHER APPARTUS, DIGITAL MELTING POINT APPARTUS, OVEN, VACUUM OVEN, TLC CHAMBER, WEIGHING BALANCE, MAGNETIC STIRRERS, R& D LAB GLASS ASSEMBLY, MOISTURE METER, B.D. METER, HPLC & pH METER etc.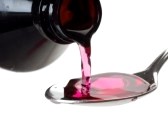 Our vast expertise in the field of chemical technology and development of drugs allow us to manufacture a wide range of pharmaceutical drugs and raw materials. We use pure and tested elements to formulate different chemicals and make sure that they are procured from reliable and licensed vendors.Our range of pharmaceuticals includes:
Sienna Biotec is a leading organization engaged in manufacturing and exporting of a wide range of bulk drugs and & raw materials like Gabapentin, Pregabalin, Ondansetron hydrochloride, Lamotrigine, Intermediates.
ACTIVE PHARMACEUTICAL INGREDIENTS:
NEW PRODUCTS DEVELOPED IN R & D
INTERMEDIATES

2,3-Dichloro Benzoyl Chloride [2905-60-4]
End Product - Lamotrigine
3-(Carbamoylmethyl)-5-Methyl Hexanoic Acid [181289-15-6]
End Product - Pregabalin
3-Aminomethyl-5-Methyl Hexanoic Acid [128013-69-4]
End Product - Pregabalin
N6-Trifluoroacetyl-L-Lysine [10009-20-8]
End Product - Lisinopril
4-(2,3-EpoxyPropoxy)-Carbazole [51997-51-4]
End Product - Carvedilol
Press Releases

December 30,2011

January 1, 2012

January 3,2012

January 5, 2012

January 8,2012