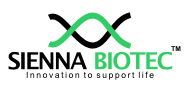 Sienna Biotec API(India)
Our Sienna Biotec API (Active Pharmaceutical Ingredients) program began in 2009 with a simple objective-facilitating the manufacture of complex API's, products for which complete vertical integration would help the business. We currently make APIs at 2 plants,including locations in Taiwan. Technical capability and dedicated sites to make complex API such as Pregabalin, Gabapentin, Ondansetron HCL and Lacosamide are an important feature of our API business.
Over time, we have been able to take this advantage to international markets, particularly to the SPAIN.
Our number of APIs with regulated market approvals such as US and European drug master files (DMFs), our plants are ISO 14001 and ISO 9002 approved.
Our ability to make high quality, complex APIs and skills in product development and scaleup are expected to power our API strategy going ahead.
Sienna Biotec is a leading organization engaged in manufacturing and exporting of a wide range of bulk drugs and & raw materials like Gabapentin, Pregabalin, Ondansetron hydrochloride, Lamotrigine, Intermediates.
Every operational division at

Sienna Biotec aims to achieve the right result over time by following the validated method. Every step of production process is carefully monitored & controlled. From the raw materials to the finished product stage, a quality verification system performs inspections of products, thanks to the sophisticated instrumentations like G.C WITH HEADSPACE, U.V, AUTO POLARIMETER, KARL FISCHER APPARTUS, DIGITAL MELTING POINT APPARTUS, OVEN, VACUUM OVEN, TLC CHAMBER, WEIGHING BALANCE, MAGNETIC STIRRERS, R& D LAB GLASS ASSEMBLY, MOISTURE METER, B.D. METER, HPLC & pH METER etc. along with trained personnels.
Owing to our stringent quality measures and indigenous manufacturing procedures, we have got the valued approval and patronage of different industrial consumers and administrative bodies. Our quality consciousness has helped us in getting the acclaimed approval of Food and Drug Administration (FDA

Press Releases

December 30,2011

January 1, 2012

January 3,2012

January 5, 2012

January 8,2012